I haven't done a "Walk Down Memory Lane" post for a very, very long time, so I thought I had better get back on the band wagon. But, lo and behold, it has been changed to......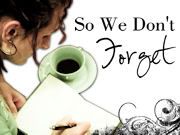 Lynette as asked us to blog about a holiday memory. Since I am desperately trying to get caught up on sharing our trip to Australia, I think my previous 2 posts apply!!!
If you would like to read other holiday memories, click on the link and enjoy!! Maybe even join in!