After I typed the title for today's blog, I realized that there are some who may not know what gum boots are. Well, let me share.
This is a pair of gum boots that Samuel would like. In fact, he had a pair that was a little like these. Samuel loves to splash in puddles of water and mud, so gum boots are a must in his wardrobe.
I like the red shininess of the above pair of gum boots. You certainly couldn't be in a hurry when donning this pair. Maybe they are for the discerning dominatrix fashion conscious gum boot wearer.
This pair is a normal pair of gum boots.
My Dad and Mum had a pair of boots like these. These boots were made for working.........sorry, just had Nancy Sinatra's song, "These boots were made for walkin'", run walk through my head!!
When I was little, this was they type of gum boot I would wear. I loved my yellow gum boots. I also had a yellow rain jacket to match. Everyone would wear yellow boots and rain jackets to school when it was raining. Looking back, we must have looked like hundreds of Gorton Fishermen heading off to school.
Well, I need to stop this splash down memory lane and get to the real topic of today's post!
Today is my husband's 45th birthday!!
This is one of my favorite photos of Jim. Do you know which baby of ours he is holding?? Jim tells this particular child, "In this photo I have hair, in photos soon after this, no hair."
This is Jim and Sam in Sydney last year.
Jim is the best Dad. I love watching him with our kids.
I
I love Jim with all my heart.
We even had matching sweaters at one point in our lives!!
We have been married nearly 24 years and have seen a lot of the world together.
I still enjoy spending time with him more than anyone else.
We have fun.
He is a good man.
He is getting a little old........but is still the love of my life.
Sooooo, without any further ado!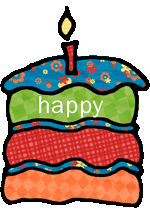 I LOVE YOU JIM!!!